Clean Cooking Stove Project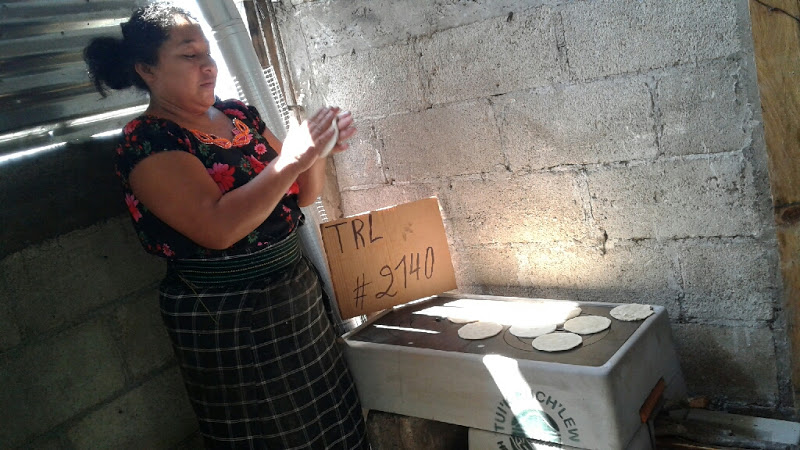 The Problem
Cooking is a basic part of everybody's life. In Santiago Atitlan, Guatemala, wood is traditionally used for cooking. The open fire cooking results in household air pollution, causing respiratory illnesses, heart problems and even death.
Located In

Guatemala

100

People Served

Funded by

26 Donors
The Solution
We have provided the funds necessary for 20 cookstoves to be built for local families working with the local nonprofit, Tui'k Ruch'Lew. The new stoves greatly reduce the amount of wood fuel needed and drastically cuts down on household air pollution.
Donation Team
Alisun A.
Andrew F.
Barbara W.
Daniel M.
David W.
Ellen D.
GymNation
Karla J.
Leah Z.
Michael L.
Nate M.
Pam C.
Rosalyn U.
Suzanne B.
Toby S.
In memory of Benjamin Quesada
In memory of Diane Savino
In memory of Joe Gallante
In memory of Joe Haffey
In memory of Julia Miles
In memory of Lou-Ann Vartanian
In memory of Mary McLean
In memory of Mary Zamel
In memory of Tom Duyek
In memory of Tony DeMarco
In memory of Yolanda Cerrone
Project Updates
May 2021

Staff from Tui'k Ruch'Lew make visits to all the homes where they will be installing new stoves. Existing conditions can be hazardous to all family members as seen here.

Jun 2021

New stoves are built onsite at the homes of the families who will receive them.

Staff members work directly with the family to give them a thorough understanding of how the stoves work.

Just a few of the families who are using their new stoves
Check back here to see more updates!