Ayyalur Sanitation Project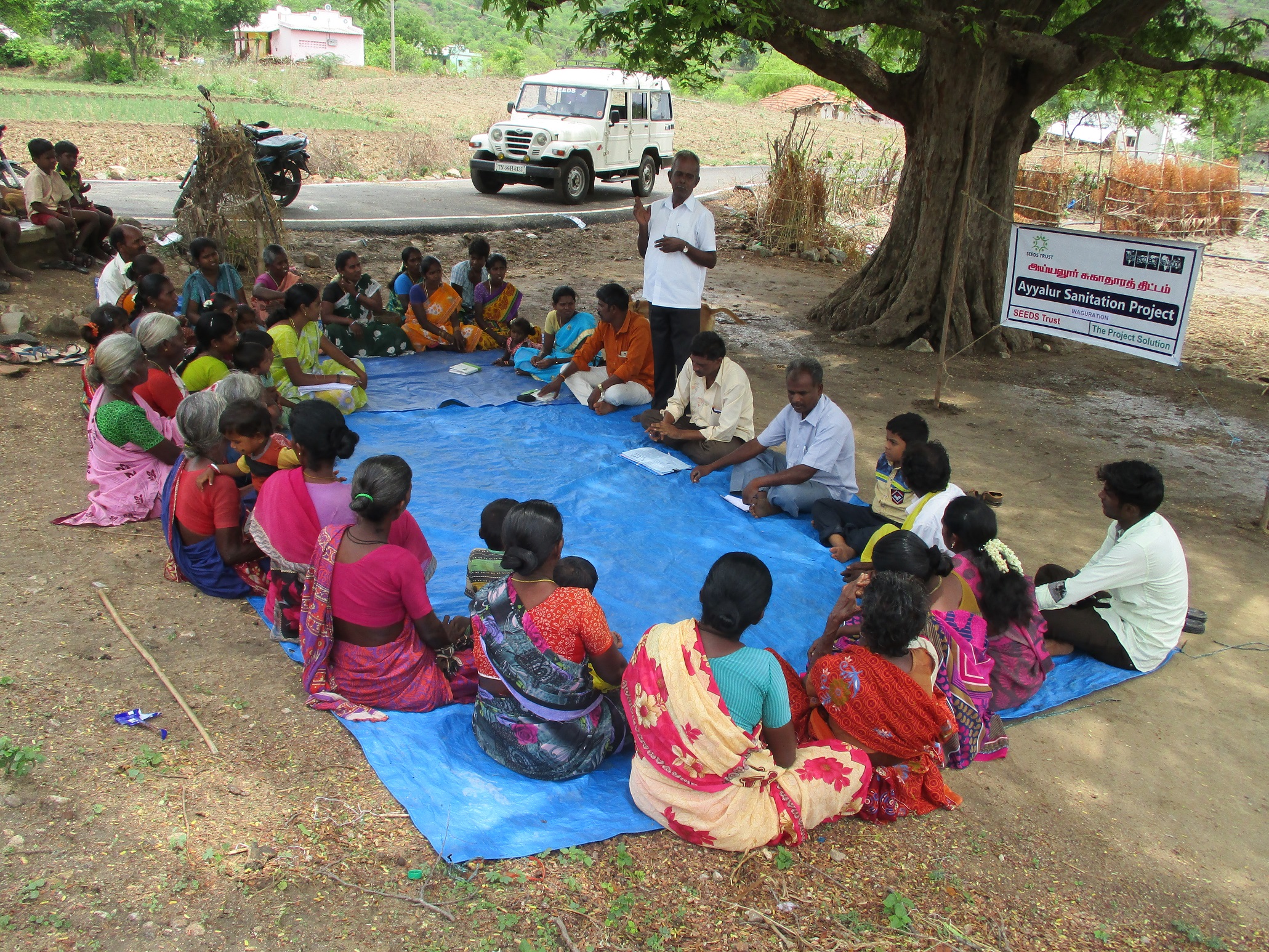 The Problem
Ayyalur is a Town Panchayat city in district of Dindigul, Tamil Nadu. This particular community includes 30 families who have become isolated from their neighbors due to the fact that they are living with HIV/AIDS. The targeted families and their children are not allowed to access public toilets due to regional stigma and discrimination of those who are infected with the disease.
Located In

India

155

People Served

Funded by

31 Donors
The Solution
Working with the charity SEEDS Trust, we are providing a grant to fund the construction of new toilet facilities for this marginalized community, providing dignity and respect to the local people.Once completed, the new facilities will reduce the risk of communicable diseases and offer the members of the community a much improved life.
Donation Team
Alak T.
Albert D.
Barbara Z.
Caitlin C.
Carrie-Ann B.
Chuck D.
Craig Z.
Daniel M.
Deborah S.
Elsie R.
Florence S.
James B.
Jean P.
Jesse J.
Julie C.
Larry W.
Leah Z.
Michael M.
Nilufer S.
Ragon D.
Renee S.
Rich S.
Rosalyn U.
Toby S.
Tristan D.
Wende J.
In memory of Gladys Merickson
In memory of John Servinskas
In memory of Lou Ambrosio
In memory of Kathy Clemente
In memory of Vincent Sepe
Project Updates
Jul 2018

Members of the local community met with the staff from SEEDS Trust to hold a preliminary discussion about the project and to make preparations for construction.

Aug 2018

The first steps being taken for the construction on the pit latrines is the excavation of dug well holes and bricked lined tanks.

Each of the latrines will have cinderblock walls to divide up the individual, private toilet spaces.
Check back here to see more updates!