Bachevra Sanitation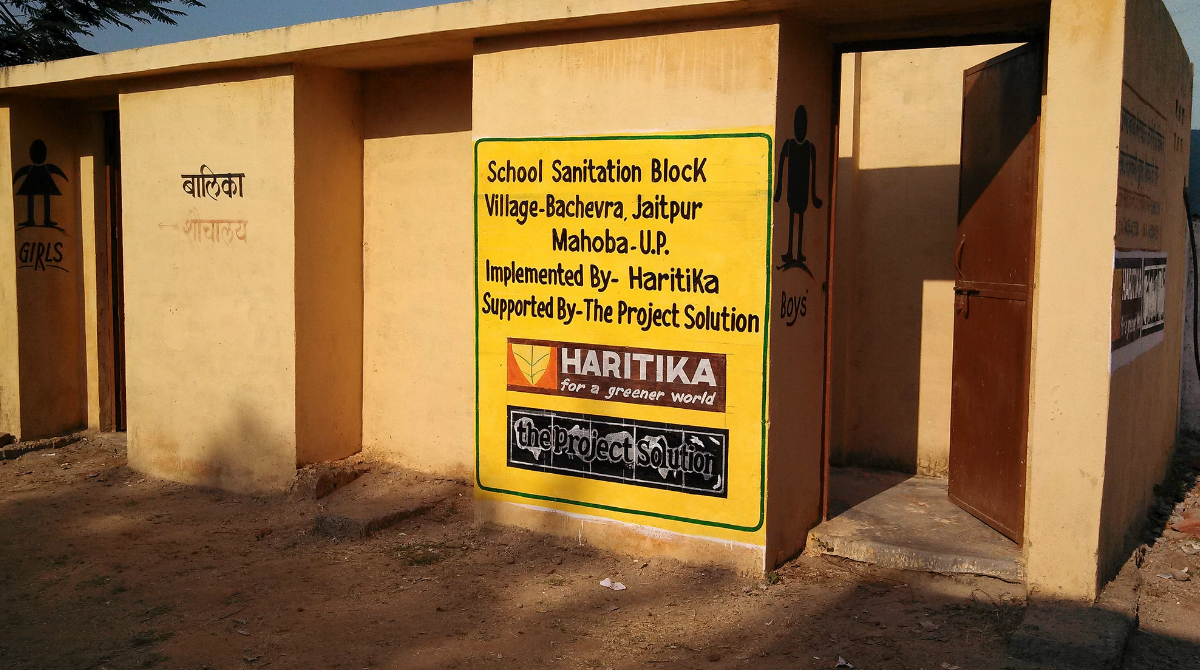 The Problem
Located in the Northern State of Uttar Pradesh in India, Bachevra is a small community with limited to no infrastructure. This issue often impacts both water and sanitation. As with many rural areas of India, lack of sanitation for schools and communities can lead to poor hygiene and cause major health issues for the local residents.
Located In

India

250

People Served

Funded by

19 Donors
The Solution
Working in partnership with the NGO Haritika, we funded the construction of a new bathroom facility, which will serve the students at the adjacent school and also help serve local residents in the community. A new facility such as this not only brings dignity to people, but prevents the spread of disease.
Donation Team
Leslie B.
Dard C.
Nerissa C.
Bruce D.
Jane F.
Joe G.
Harriet H.
Pat J.
Adriana M.
Eric O.
Patti R.
Greg S.
Steve S.
Logan T.
Jacqueline V.
Larry W.
In memory of: Mary G.
In memory of: Issac B.
In memory of: Winifred M.
Project Updates
Aug 2011

Work will soon be starting on our latest project, The Bachevra Water-Sanitation Project.  Similar to the work we did on our Orissa Hygiene Project, we are again addressing a critical need in another region in India. On this project we have partnered with the organization Haritika, whose mission is to:  work with people whose lives are dominated by extreme poverty, illiteracy, disease and other handicaps.  

This project will be working under their School Water Supply, Sanitation and Hygiene Education (SSHE) program. This is a comprehensive and focused program to promote the children's right to a healthy and clean environment, and outreach to families and communities.

Sep 2011

Construction work has begun on our sanitation project in the Uttar Pradesh region of India. Located in the village of Bachevra, we are building new bathroom facilities for the local school and community. The photos here show the groundwork getting started as things slowly take shape toward the finished facility. Addressing sanitation in rural communities throughout India is a pressing need. We are glad to be supporting this important undertaking for the students of Bachevra.

Nov 2011

The team from Haritika is making good progress with the construction of the bathroom facility in the village of Bachevra.

They are expecting that the completion is on schedule and will update us with the final images when its done.

Dec 2011

Just in time for the close of 2011, we received some final images of the Bachevra Project in Uttar Pradesh, India.

This completed project will serve over 250 people in the rural community of Bachevra and make a significant impact on their daily lives.

Many thanks go out to the Donation Team for fully funding the construction of this project!