Buikwe Sanitation Project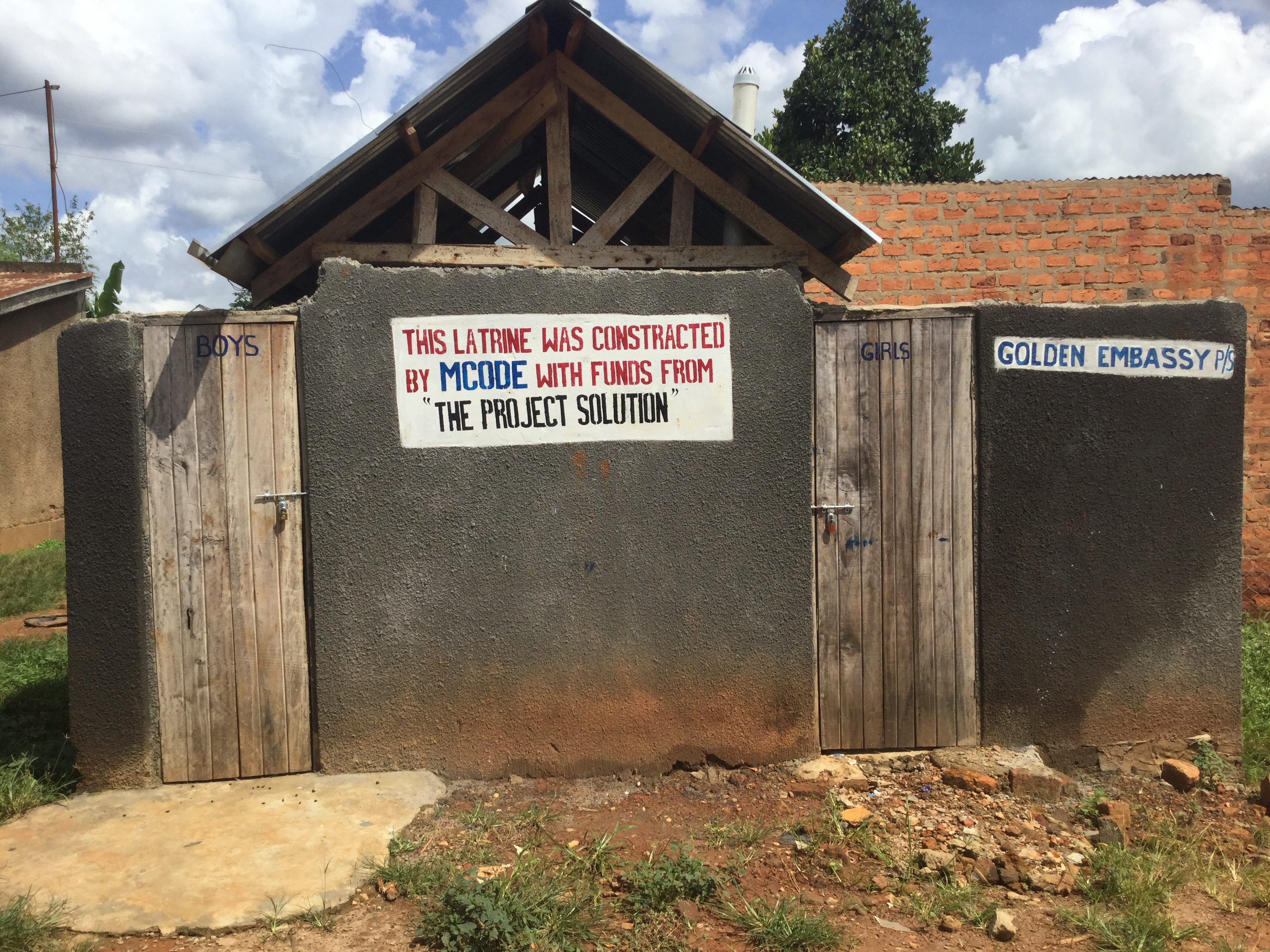 The Problem
The Golden Embassy Primary School located in Buikwe Uganda, has a population of over 600 students but only one pit latrine for everyone's use. This causes both unsanitary conditions as well as limited availability for all of the students.
Located In

Uganda

635

People Served

Funded by

53 Donors
The Solution
The grant issued for this project includes the construction of a new, five stance latrine at the school in order to provide better access for the students and overall improved sanitation.
Donation Team
Alak T.
Amy G.
Andrew M.
Bob F.
Chris F.
Christian G.
Dan C.
Denis & Roseanne B.
Dina W.
Farrah V.
Harrison N.
Ivy L.
James B.
Jan H.
Jane F.
Jesse J.
Jonathan J.
Joseph C.
Julie C.
Karina K.
Katherine B.
Kenneth J.
Larry W.
Luke F.
Mamta P.
Marcie C.
Maria C.
Mark P.
Mary F.
Matt T.
Michael L.
Michael M.
Natalie P.
Nate M.
Rosalyn U.
Sharon J.
Sushil D.
Sylvia R.
Talya B.
Thomas M.
Timothy P.
Tomislav M.
Wende J.
Ya-Ya
In honor of Dr. Carol Larson
In memory of John Gilmore
In memory of Karen Stewart
In memory of Richard Olson
In memory of Charlie Bellizi
In memory of Ellen Mitchell
In memory of Tony Sementilli
In memory of Bill Duffy
In memory of Patrick Liptak
Project Updates
Feb 2019

Construction of the main septic pit underway outside of the school grounds.

Apr 2019

The septic tank has been completed and work on the main structure of the new toilet facility will start next.

Jun 2019

The covered tank ready for the walls to be built.

Jul 2019

The majority of the structure that will make up the finished toilet facility nearly complete.