Bukwamba Sanitation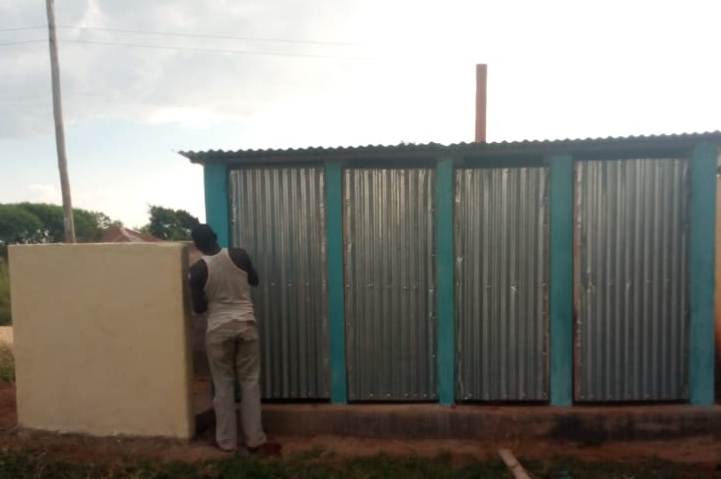 The Problem
Located in the western region of Kenya, Bukwamba primary school is a mixed public primary school with a population of over 1500 pupils and only four existing pit latrines, all of which are in nearly unusable conditions.
Located In

Kenya

1500

People Served

Funded by

24 Donors
The Solution
This project will fund the rehabilitation of the existing pit latrines and the construction of new latrines to serve the students and staff of the school. Once completed the school is also implementing a program on healthy hygiene habits for the students.
Donation Team
Dan C.
Sara C.
Sushil D.
Bruce D.
Shannon E.
Mary F.
Jane F.
Bob F.
Luke F.
Kathy H.
Karina K.
Ivy L.
Nate M.
Andrew M.
Greg M.
Matt M.
Barry M.
Harrison N.
Mamta P.
Diana S.
Farrah V.
David W.
Dina W.
Sabina Z.
Project Updates
Feb 2018

Materials have arrived on site and work will get underway for the construction of the new pit latrines.

Mar 2018

The location for the new latrines begins preparation for the foundation to be laid followed by the structural work.

Mar 2018

The main structure is well underway as the ground crews build up the brick walls.

May 2018

Final plasterwork has been applied and the new doors have been constructed. Once the rainy season comes to an end the finishing work will be done and the new facility will be available for use by the school.

Finished doors are ready to be installed.

Jan 2019

The finished facility, complete with doors and a fresh coat of paint.

A hand washing station is on the side of the toilet facility with a thank you note to us and the local organization we collaborated with, Fountain Youth Initiative.