Buleega Water Tank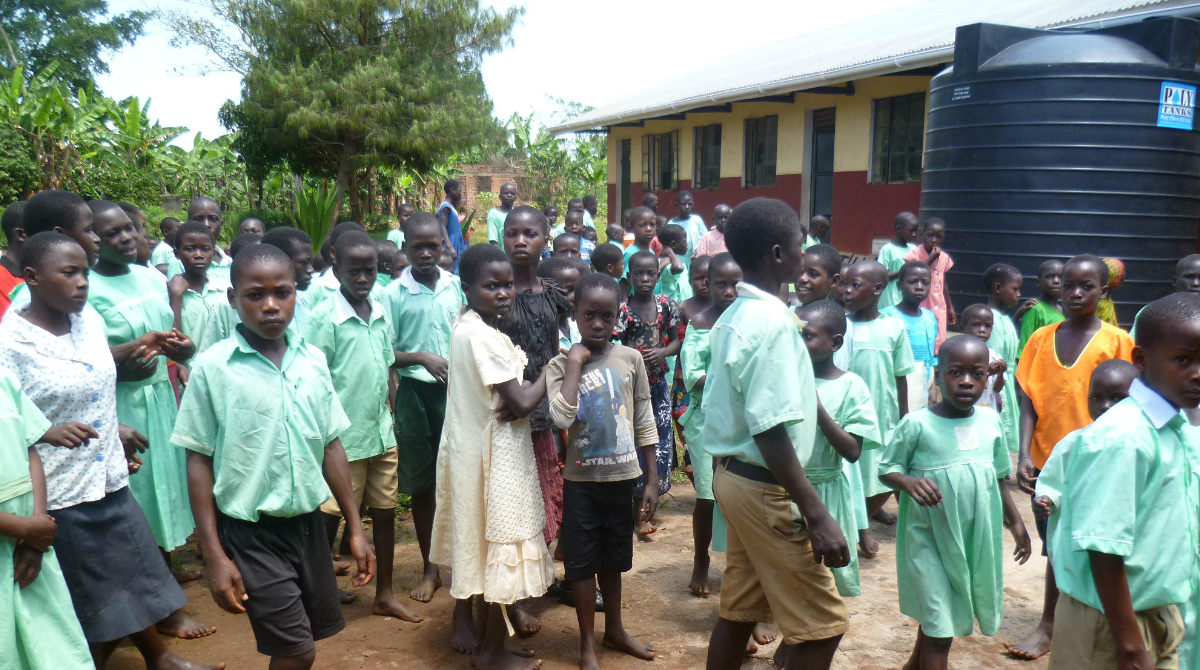 The Problem
At the Buleega School in rural Uganda, there was only the crumbling remains of an old cement water tank that was once used to house water for the students. After years of decay, the tank became unusable and the students did not have easy access to clean water.
Located In

Uganda

320

People Served

Funded by

33 Donors
The Solution
We funded the construction of a new brick and cement base and the purchase of a new rainwater catchment tank for the school. Using a catchment system off of the roof of the school buildings and a filtration system in the tank, the students now have access to clean water year round.
Donation Team
Anonymous
Carrie-Ann B.
Denis & Roseanne B.
Leslie B.
George C.
Marcie C.
Pam C.
Sheila D.
Bruce D.
Jonathan F.
Scarlett F.
Joe G.
Amy N.
Dennis H.
Pat J.
Carole M.
Andrew M.
Darlene M.
Emily N.
Warren N.
Eric O.
Lola O.
Juliet S.
Jackie S.
Greg S.
Rich S.
Fran V.
Larry W.
Joseph W.
In memory of Joseph Brand
In memory of Winifred Strunk
In memory of Robert Duffy
In memory of Ann Guiliano
Project Updates
Jun 2013

Working with the NGO Mission for Community Development (MCODE), we are funding the purchase and installation of a new rainwater catchment tank at the school.  This new tank will provide clean water for 320 students who attend the school. MCODE works  to help promote community driven development projects in Uganda. Their work is critical in helping poor rural communities with a variety of projects such as this.

Jul 2013

Construction materials have arrived at the Buleega School site where the foundation for a new water tank will soon be installed. The school headmaster is looking forward to having the tank fully installed and ready for use before school begins in the Fall.

Aug 2013

The laborers have been busy working to get the base completed in order to have the new water tank installed.

The new tank will be set up soon and begin collecting clean water for use by the students at the Buleega School.

Aug 2013

Work has been completed at the Buleega School in Uganda as the finished rain water catchment tank is officially put in place.  Many happy students were on hand to see the finished tank and share a message of gratitude for the work.  Thanks go out to local NGO, Mission for Community Development (MCODE) who managed the project on the ground and to all of the members of the Donation Team who made this project possible.