Fuli Water Project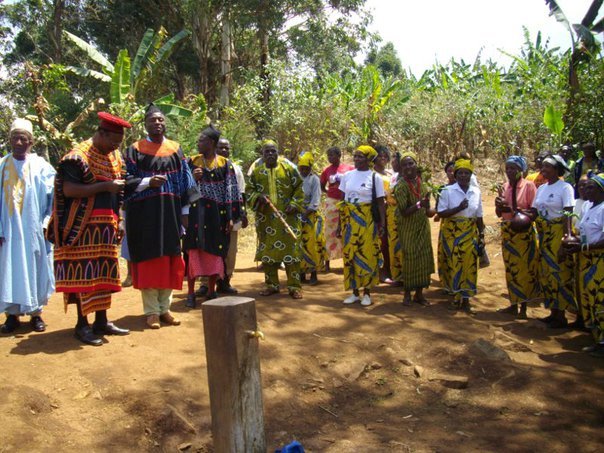 The Problem
Before our intervention, there were over 500 people who did not have access to fresh drinking water in this area. Residents spent two and a half hours every day traveling to and from the only fresh source of water.
Located In

Cameroon

500

People Served

Funded by

14 Donors
The Solution
The completion of this project will bring the water to the people of Fuli and allow them to spend more time working and providing in their local village.
Donation Team
Ben A.
Tara B.
Leslie B.
Bruce D.
Rebecca E.
Jane F.
Joe G.
Amy N.
Pat J.
Darlene M.
Elizabeth R.
Florence S.
Greg S.
Kevin Y.
Project Updates
Jun 2009

The Fuli Water Project is being overseen by the Rural Development Center (RUDEC), which was started by Chiamba Joshua. RUDEC is involved in grassroots participatory programs and are advocates of rural development in Belo and, in the future, the Boyo Division. Joshua has sent over some new images of the tap being constructed. More pipes and connecting joints will be purchased as we continue the funding.

Jul 2009

The first tap has been completed and there are two more being built approximately 1km apart from each other.

Sep 2009

Progress continues as the second and third water taps are being worked on. Prep work is being done as they plan for the new tap.

Nov 2009

In record time, the RUDEC team has completed the second tap and water is flowing again. The Project Solution is very excited to have had the opportunity to be a part of this amazing endeavor. Many thanks to the Donation Team for supporting our very first project!