Hospital Water System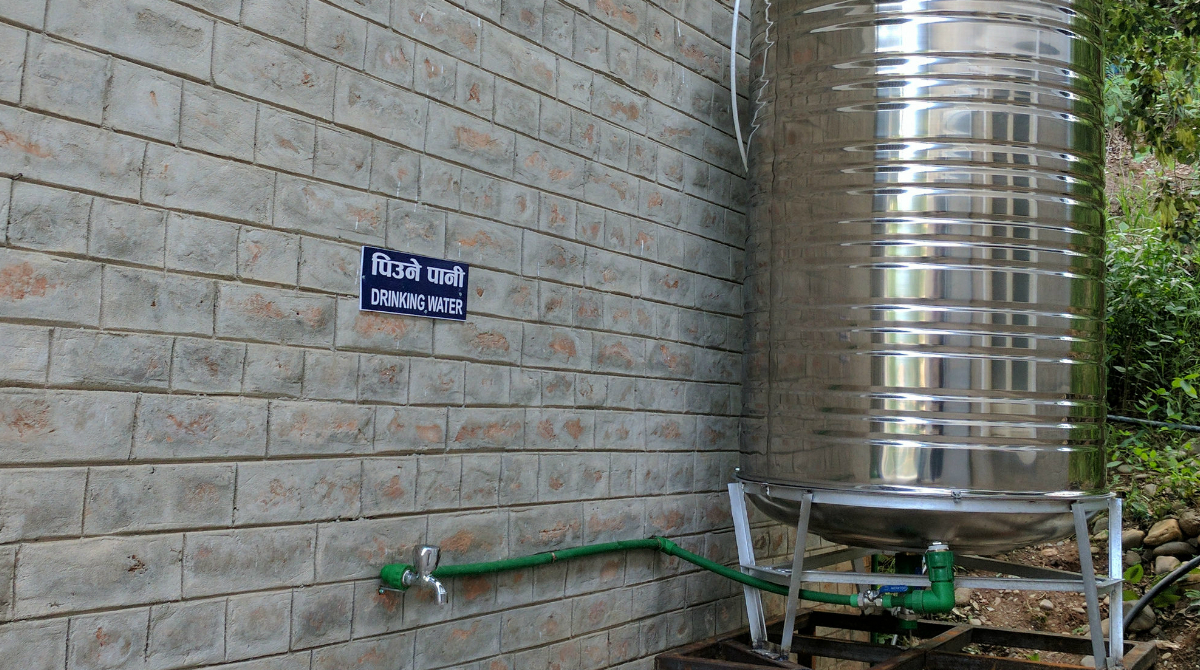 The Problem
Collaborating with Aatmiya and Citta, we worked with the Community Hospital of Sitalpati, located in the Sindhuli district of Nepal.  This brand new hospital facility will serve a region of 10 villages and 50,000 people.
When the hospital construction was close to completion, they still needed a water treatment facility that could provide safe water throughout the hospital for both medical procedures and general use.
Located In

Nepal

500

People Served

Funded by

49 Donors
The Solution
In this area of the country the hospital is able to access well water, but requires a system to store and distribute treated water that is safe to use within the hospital. We provided the necessary funding to install an underground cistern, as well as a high-grade filtration system.
Donation Team
Suzanne B.
Denis & Roseanne B.
Tara B.
James B.
Dan C.
Marcie C.
Scott C.
Sara C.
Sushil D.
Tristan D.
Bruce D.
Marabeth F.
Scarlett F.
Mary F.
Jane F.
Luke F.
Amy N.
Wende J.
Karina K.
Ivy L.
Carole M.
Tomislav M.
Kevin M.
Deanna & Carlos M.
Michael M.
Nate M.
Andrew M.
Darlene M.
Emily N.
Gunther P.
Mamta P.
Elsie R.
Elizabeth R.
Kira S.
Greg S.
David W.
Dina W.
Mary Kay Y.
Barbara Z.
In memory of Georgian Alvarado
In memory of Anne Marie Graffagnino
In memory of Jack Brondum
In memory of Kevin Heffernan
In memory of Amy Ginocchio
In memory of Ronnie Wright
In memory of Joseph Barbaro
In memory of Cliff Wears
In memory of Kenneth Kazen
In memory of Jack Galanti
Project Updates
Apr 2017

Local workers have already dug out the site where the new cistern will be built up for water storage.

Jul 2017

The next phase of the Hospital Water Facility project has been completed with the installation of two above ground PVC tanks. These tanks will be fed by the already completed underground concrete reservoir. The last phase of the project will be the water filtration system which, once  installed, will deliver a safe source of water to the newly completed hospital.

Aug 2017

The staff at the Community Hospital of Sitalpati in Nepal now have their water filtration system installed, completing the project. The system is in full operation and the patients and medical staff are all using a safe source of water for everyday use as well as for daily surgeries.