Ibal-Acha Benches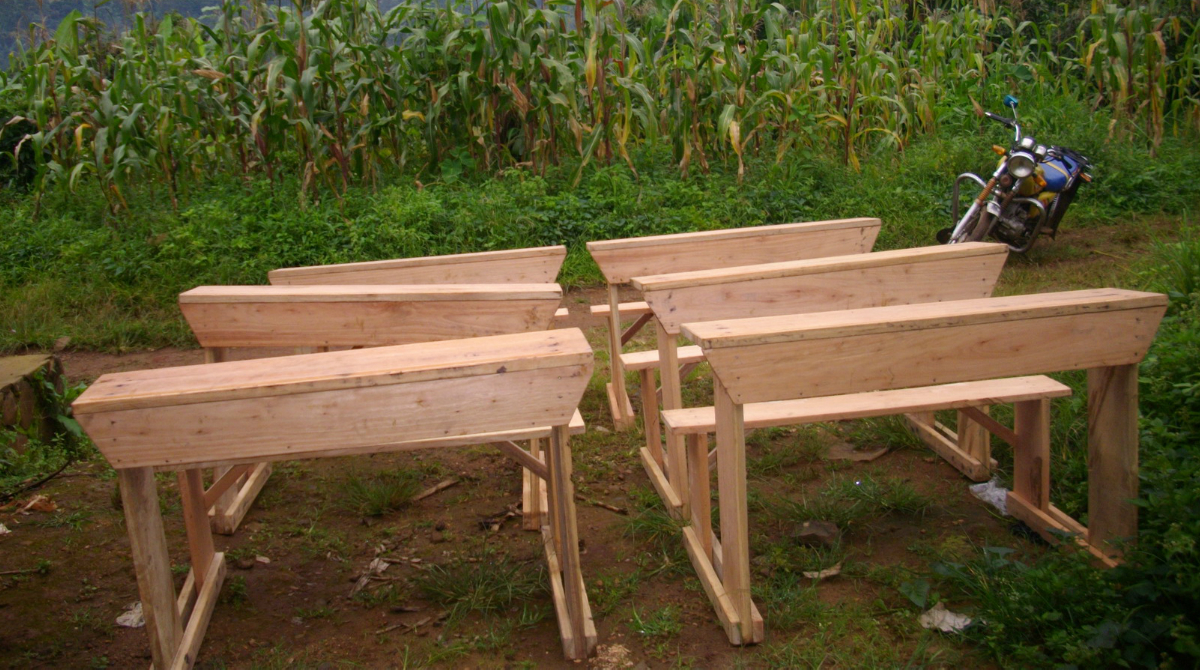 The Problem
With a growing population of students at the Ibal-Acha School in Cameroon, there was a shortage of places for the students to sit. Many schools in Cameroon face overcrowding in their classrooms, which forces students to sit on make-shift chairs or in some cases, the floor.
Located In

Cameroon

150

People Served

Funded by

1 Donors
The Solution
Thanks to a fundraising effort by nearly 70 second graders at the Bradford School, funds were raised to hire a local carpenter to construct brand new benches for a classroom. Sixty new benches were built and installed in a classroom in time for the Fall 2013 school year.
Project Updates
Jun 2013

A group of students from the Bradford School in New Jersey supports a new project each year by holding a fundraising event. All the second graders get pledges to walk around a track carrying a one gallon jug of water as they learn not only about the importance of water in our world, but the difficulties that some children face transporting water each day. This year, the students helped raise money for the construction of nearly 60 new benches for the Ibal-Acha School in Cameroon. Many thanks to Marcie Chanin, the teachers, staff and parents who helped make this event possible.  An extra special thank you goes out to to all the second graders who walked for the project. We are collaborating with our friends at RUDEC on this project.

Aug 2013

Nearly sixty new benches have been built by local carpenters in Cameroon for the Ibal-Acha School as they get ready for the new school year. This project was funded thanks to the second graders at the Bradford School. Their annual Water-Thon event raised money for this project.

Some of the local schools in Cameroon have more students than seats and these new benches will be a welcome addition for the students and teachers.

Sep 2013

Seeing the direct result of fundraising efforts is always inspiring. Our friend Joshua Chiamba, who heads up RUDEC in Cameroon, sent us this photograph showing a full classroom of students sitting at their new benches/desks that were funded by the second graders at the Bradford School in New Jersey.