Nepal Greenhouse Project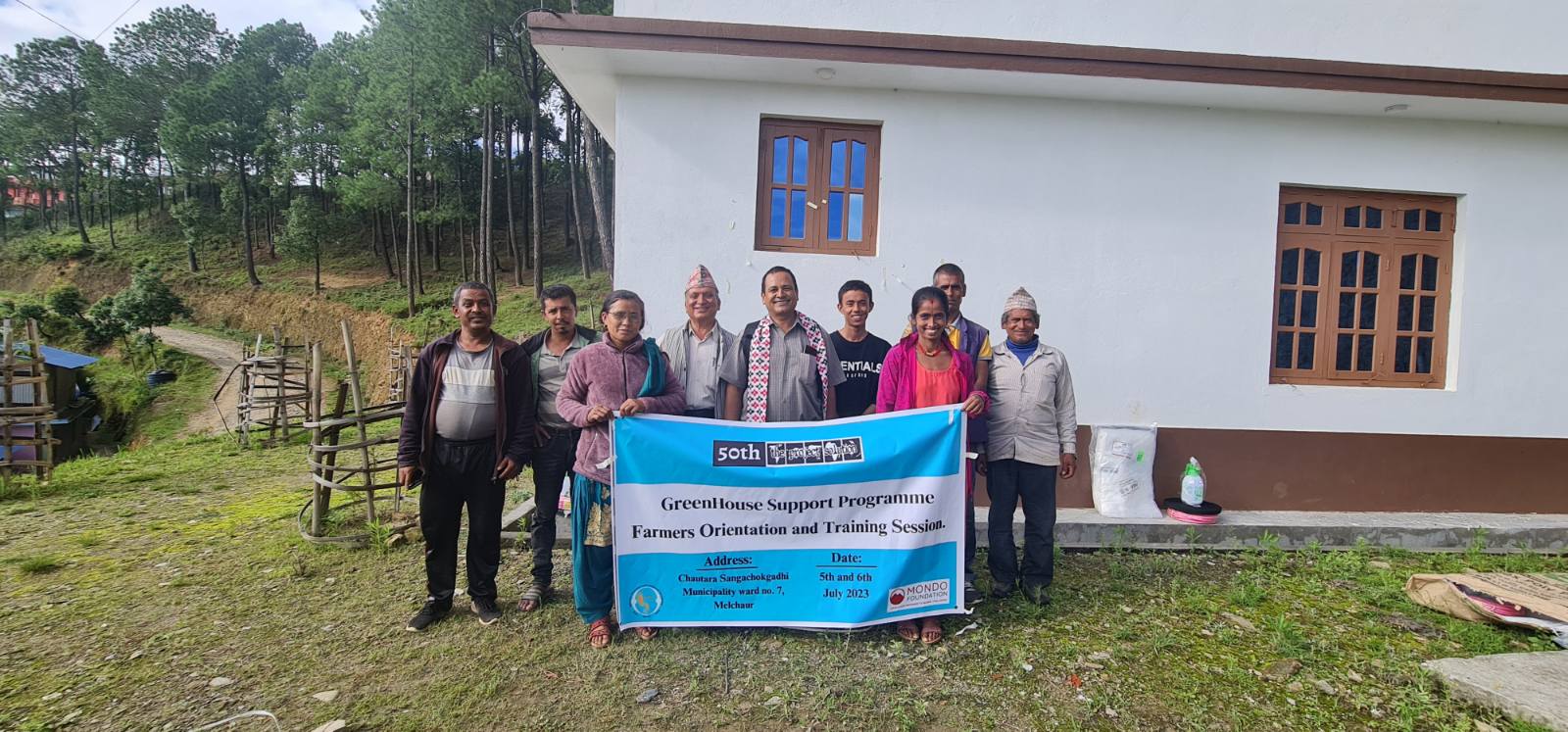 The Problem
In two remote regions of the Humla District in Nepal, the local communities – Parangtol and Melchaur – have had to deal with severe hardships over the past eight years, including a massive earthquake, regional flooding, and two years of the pandemic. Nearly two hundred people died of Covid taking away the breadwinners and leaving many families in severe hardship. Those working in farming were severely affected by the lockdown and are still struggling to return to normalcy. For local families already living in poverty and dependent on tourism or migrant workers whose jobs abroad have been lost, the effects have been devastating.
Located In

Nepal

75

People Served

Funded by

62 Donors
The Solution
We will be funding the construction of 15 greenhouses that will be built for these vulnerable families. Through a training program, they will be provided with the knowledge and skills to successfully grow a wide variety of vegetables. This will allow them to become more self-sufficient and less dependent on expensive, imported food.
Donation Team
Alak T.
Andrew M.
Barbara S.
Ben A.
Bill R.
Brandon S.
Bruce D.
Carole M.
Christine D.
Dan C.
Deborah S.
Dina W.
Farrah V.
Fran V.
Gordana G.
Heidi A.
James B.
Jane F.
Jennifer C.
Jeri G.
Jimmy A.
Kate W.
Kira S.
Kristana T.
Luke F.
Maged S.
Mamta P.
Marcie C.
Maricela L.
Martha N.
Mary F.
Matt T.
Michael M.
Michael M.
Michael L.
Nancy S.
Natalie C.
Nicole H.
Pat J.
Rachel M.
Ralph M.
Raymond T.
Regina D.
Rosalyn U.
Scott C.
Sharon J.
Sushil D.
Sybille R.
Sylvia R.
Tomislav M.
Toni G.
Veronica L.
In memory of Anthony Mercogliano
In memory of Connie Roscigno
In memory of Jacqueline O'Brien
In memory of Jeffrey McCartney
In memory of Joey Munafo
In memory of Joyce Webler
In memory of Juan Alvarado
In memory of Kevin O'Hagen
In memory of Robert DeMeo
In memory of Rosemary Fernandez
Project Updates
Jun 2023

When we started The Project Solution in 2009 we could never have imagined how much change we could make in communities around the world. We are excited to celebrate this milestone event, reaching our 50th project.

Jun 2023

Jimmy Lama is the project manager based in Nepal who has begun work with the local community. A series of initial meetings was held to present information about the Greenhouse Project and to choose the 15 families who will be the recipients.

Jul 2023

Materials were delivered to the site and each farmer received the primary materials needed to begin installation.

Each farmer attended training sessions to learn about the materials, their use, and how to manage the greenhouses. Local coordinator Mohan Tamang and the greenhouse building expert, Yogi Kayastha oversee the trainings.
Check back here to see more updates!