Sita Rajaram Sanitary Block Project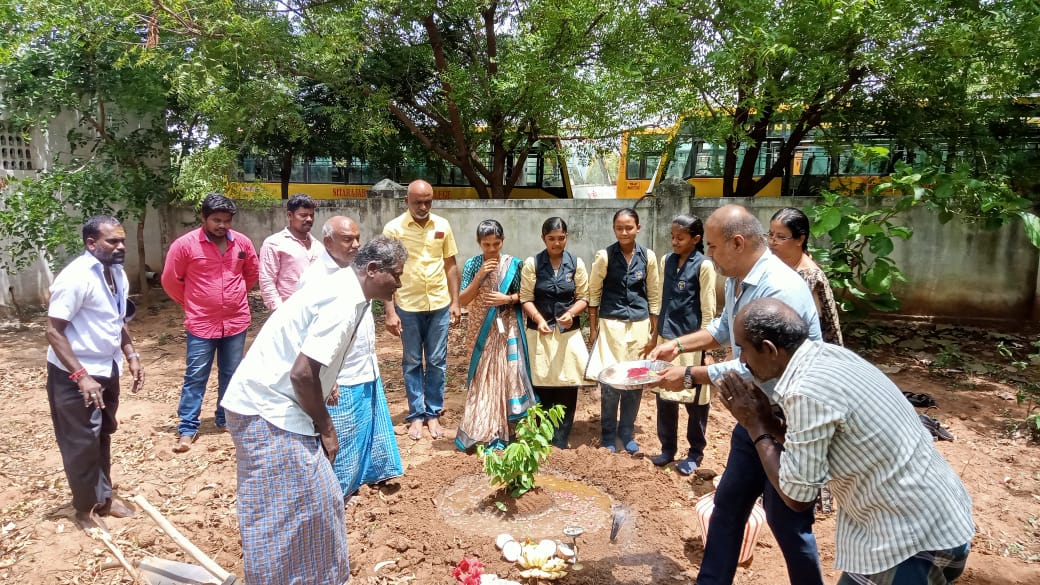 The Problem
The Sita Rajaram Public School in Tamil Nadu India serves over 300 students (half of which are girls) in grades K-10. There are currently two toilet blocks in the school which are used by boys and girls. The existing toilet facilities' are not sufficient for all of the students.
Located In

India

154

People Served

Funded by

30 Donors
The Solution
Our grant will fund the construction of a new toilet block specifically for the girls at the school. Having a dedicate toilet facility will greatly improve overall sanitation and health risks.
Donation Team
Andrew M.
Barbara S.
Dan C.
Dina W.
Farrah V.
Kate W.
Kira S.
Luke F.
Mamta P.
Marcie C.
Martha N.
Michael M.
Nancy S.
Nicole H.
Raymond T.
Sushil D.
Sylvia R.
Toby S.
In memory of Andres Alvarado
In memory of Chris Saul
In memory of Christopher Saul
In memory of Father Edward Kealey
In memory of Gail Mauch
In memory of Kevin McKay
In memory of Lena Hroncick
In memory of Ralph Alvardo
In memory of Richard McGowan
In memory of Steven Wynn
In Memory of Thomas Mendenhall
In memory of William Lengyel
Project Updates
Jul 2022

A small ceremony was held by members of the school and the staff at Community Action for Rural Development who is overseeing the project.

Jul 2022

Site work begins. The foundation of the new toilet facilities are being prepared.

Aug 2022

New cinder block walls have gone up and the overall layout of the new facility has begun to take shape.
Check back here to see more updates!