WASH Project of Sierra Leone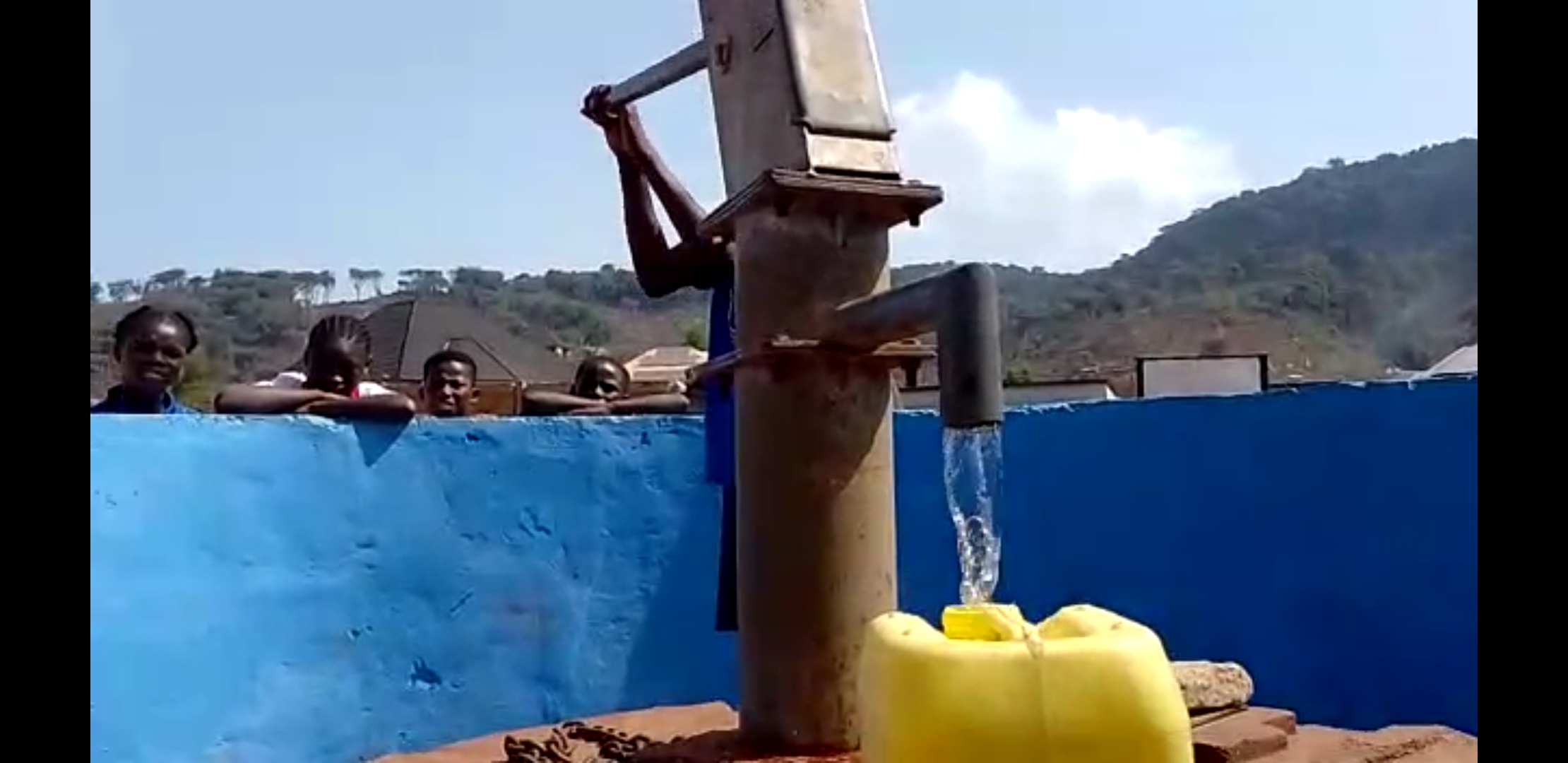 The Problem
Many school districts in Freetown have limited or no access to a basic water supply or adequate toilet facilities.
Located In

Sierra Leone

2500

People Served

Funded by

40 Donors
The Solution
This project will build and rehabilitate water supplies, toilets and hygiene facilities to a local school in the Western urban district of Freetown.
Donation Team
Albert D.
Alisun A.
Barbara W.
Bonnie T.
Bruce D.
Caitlin C.
Carrie-Ann B.
Daniel M.
Darlene M.
David W.
Ellen D.
Elsie R.
Greg S.
Harrison N.
Isobel M.
James B.
Jean P.
Jeri G.
JoAnn D.
Joseph W.
Karla J.
Katherine B.
Kevin M.
Leah Z.
Leslie B.
Mary Kay Y.
Michael L.
Pam C.
Ragon D.
Renee S.
Rosalyn U.
Tricia C.
Victor M.
Yashicas S.
In memory of John Flemming
In memory of Vera Lynch
In memory of Lorraine Sima
In memory of Barbara Slusser
In memory of Bill Durland
In memory of Ruth Bader Ginsberg
Project Updates
Dec 2021

The site of one of the unfinished and unusable toilet facilities that will be refurbished.

A water pump station that is currently inoperable.

Jan 2022

Workers evaluating the broken pump and beginning repairs.

Apr 2022

Students using the newly refurbished well pump at the local school site.
Check back here to see more updates!